Online recruitment
If you do not wish to spend your resources for a "headhunter" but need help when a simple job advertisement is not enough to find the right professional, or simply want fast, effective results in finding the most suitable candidates – you have to try out our online recruitment services.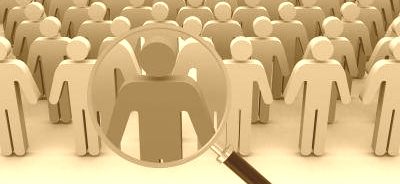 Online recruitment with the help of Beck & Partners
We spend several millions annually to gain access to candidate databases and to develop our own candidate database along with our IT system which have been tailored to the process of recruitment and selection. Overall we can access approx. 400 000 CVs(! ) from our and other closed databases. This is an unrealistically large number. The largest one is our own database that actually contains 140,000 CVs and have no access to anyone other but us. Our database also contains a large number of candidates who actually can't be found in other databases and could be reached only by direct/executive search.
Services of our Online Recruitment division:
I.) Online recruitment
This service is highly recommended for those HR professionals who need large quantities of potential candidates' CVs quickly. This service's main strength are speed, efficiency coupled with cost efficiency.
II. ) Online recruitment + phone pre-screening
This service is recommended for those HR professionals who quickly wish to reach potential candidates CVs that have been pre-screened for the most basic requirements via phone interview made by our educated and experienced recruitment & selection specialists. The main strength of this service is that you only need to spend your time for those potential candidates who have been pre-screened by our professional staff.
III.) Mini Headhunting
This service is recommended for those HR professionals who wish to use the most available resources in the process of finding the best candidates. This service's main strength is that our colleagues search the potential candidates by the help of advertising and database research. The founded candidates will be interviewed based on the requirements specified by you. Our methods make us able to find those job seekers who can't be reached by a simple job advertisement - but in the case of an attractive job offer they are going to change their workplace.
Our online recruitment and selection packages completed with the direct search method will allow you to gather more professional CVs that comply with the given search requirements. As a result, you will get all those available job seekers' CV who are potentially suitable for the profile your company is searching for.
A további széleskörű lehetőségekről és személyre szabott megoldásainkról tájékozódjon az alábbi elérhetőségek valamelyikén:
Mr. Tamás Juhász

senior HR advisor

+36-20/490-68-99

juhasz.tamas@bap.hu

Ms. Zsuzsanna Márton

teamleader

+36-20/489-55-38

marton.zsuzsanna@bap.hu